As car travel ramps up during holidays, sharing our trip with our family members – and that includes traveling with your dog – is half the fun. But what do you do for lodging when you're on the road with your pet? Just ten years ago it wasn't as common to find a hotel that would let you have your dog in the room with you. Not so much anymore. Some hotels have weight restrictions and some require a pet fee but many don't. Here are some pet friendly hotels.
Riding In Cars With Dogs?  What To Do If You Dog Gets Car Sick?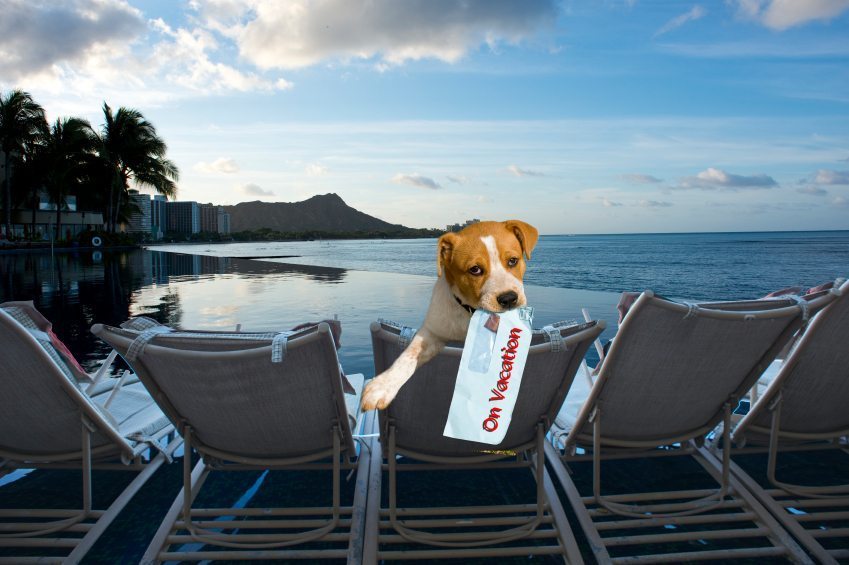 The Kimpton Hotel chain gets five bones from us and they are all over the U.S. No pet fee, no weight restriction and you can bring as many with you as you want. You'll get treats, dog bowls and even a temporary dog tag with the hotel's info on it should your pup get lost.
Another 5 star pet hotel in DC that welcomes a maximum of three dogs, no size or weight restriction and no fees.
No weight, number or size restrictions in this beautiful New York City gem. Guests with pets are limited to specific floors in the hotel and there is no pet fee.
Many Microtel hotels are pet friendly and do have a fee per night. No weight restrictions.
This hotel permits a maximum of two dogs of any size for no additional fees. Perfect if you're staying in the Gaslamp Quarter of this wonderful city.
Heading up the coast from San Diego, the Fess Parker has a two dog maximum and dogs must be no more than 75 pounds for a $30/night fee. Guests are assigned to their pet-friendly building and no dogs can be left unattended.
If you're headed to the Strip, the Westin takes up to two dogs but they need to be 40 pounds or under for an additional $35 per night. There is also a refundable $200 pet deposit as well.
Of course, there are many more pet friendly hotels around the country and a quick Google search in the city you're headed to will give you even more ideas.
Photo Credit:  istockphoto.com
What are some of your favorite pet friendly hotels?
Also See – Tips for Flying with Your Pet