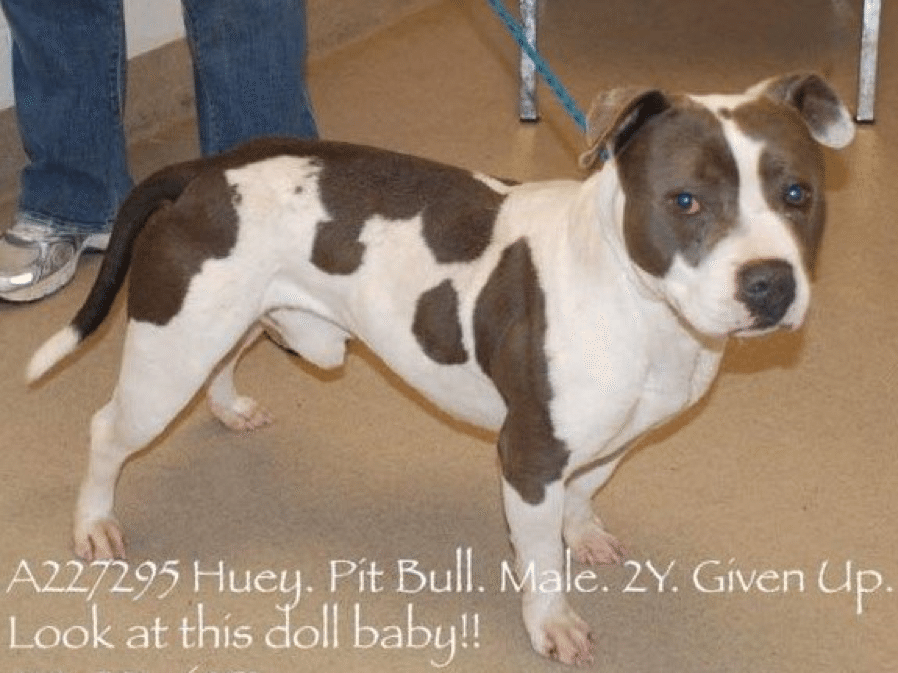 The statistics show that homeless pets are a major problem throughout our nation but, thanks to animal shelters adoptions, many of these displaced beings have a chance to find loving homes. People at the shelters do what is in the best interest of the animals so they can have a happy, comforting future. It is sad when an adopted animal falls into the wrong hands like this sweet Pitbull initially named Huey who was a medical service dog. No one could predict the unfortunate outcome he would face when a former soldier in the Armed Forces, Marinna Rollins took Huey home in in 2016 from the Cumberland County Animal Control. The animals name was changed to Cami, and the shelter is saddened by the recent news about the one-year-old pet they felt would have a real and fulfilling life.
Animal cruelty charges pending for Cami's owner and her boyfriend
The Cumberland County Animal Control and local police cannot comprehend how a former member of the Armed Forces, Marinna Rollins could shoot her dog execution style while boyfriend Jarren Heng videotaped the cruel act. Heng is still an active participant in the service. Reports from the sheriff's office at Cumberland County, North Carolina state that Rollins, 23 and her boyfriend, Heng took the sweet, young animal, Cami, a gray and white male Pitbull to a wooded area earlier this month, tied him to a tree and began shooting him in the head. Heng videotaped the entire incident, and the recording verifies that Rollins laughed while killing her dog that looked to her for love and comfort. According to the CNN news, the former soldier could be heard saying        "It's been real Cami. I love you. You're my puppy. You're my puppy but …," as the woman puts four bullets in its head. Heng can also be heard saying "I want to pop him." It is so horrifying that this dog who was an emotional support for Rollins, suffering from PTSD as reported by Sheriff's Sgt. Sean Swain had no one to help and protect him in the dark, secluded woods. After the shooting, Rollins and Heng are seen dumping the dog in a shallow grave and covering him with a sheet.
A close friend of Rollins and Heng uploaded the video of the pair slaying the innocent with hopes that it would draw attention to the situation and result in charges and punishment. The video made its way around Facebook and did lead to an arrest.  The couple was apprehended in Fayetteville, North Carolina by Cumberland County sheriff's deputies and currently face felony animal cruelty charges. Rollins term in the U. S. Army has recently ended in January, 2017 while Heng is still on active duty. The Cumberland County Animal Control was extremely saddened by the news that an animal with extreme potential met such a devastating end at the hands of a veteran from the Armed Forces.
Statement presented by the Cumberland County Animal Control after such a tragic loss
After Cami was adopted by Rollins back in 2016 from the Cumberland County Animal Control, the staff there were thrilled with the premise that the one-year-old Pitbull, originally named Huey would have a great life with his new owner. The therapy dog was paired with the soldier as a good fit at the time. The Friends of Cumberland Co, NC Shelter Animals were horrified by the news of their sweet Huey. They have asked their public to bear with them at this time regarding answering questions and releasing animal bios since this is one of the worst days of their lives. It doesn't mean any questions are of less importance, but they are asking for patience and complete support.
The Cumberland Animal Control is located at:
4704 Corporation Drive
Fayetteville, NC 28031
Adoption Info
Make A Donation
Also Assist
Friends of Cumberland County Animal Controls
If you would like to mail a donation to us, our mailing address is:
P.O. Box 343, Cumberland, VA 23040
Donate
Friends of Cumberland County Animal Control is a 501c3 non-profit organization and, all donations will be tax deductible.
In the meantime, continue to share those other animals in great need while fondly remembering the dog who lost his life way too soon.